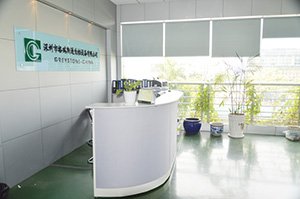 GC Automation CO.,LTD.was established in 1997, which is integrated with R&D, production and sales of national high-tech enterprise on sensors and transmitters. Company has a number of highly qualified and experienced management and technical personnel, backed by ISO9001 quality management system, backed by strong capital, relying on its strong research and development strength and improved marketing strategies, and provide a full range of technical support and after-sales service, won great praise of our customers on the market.
GC has established a good cooperative relationship with many internationally renowned companies, including HUAWEI, HONEYWELL, SIEMENS, JOHNSON, ACI, DELTA, EMERSON, YORK, and FOXCONN, etc.

In order to comply with the market the development, satisfies the general customers the demand, the company invests the large amount of money, introduces the overseas vanguard technology, the production equipment and the newest material, uses the specialized digitized electric circuit technology to carry on the research and development design, caused the new development product in aspects and the traditional and so on. Electric circuit, craft, structure sensor and the transmitting instrument compares all had the very big improvement, manifested specifically in the product measuring accuracy is higher, the work stability is better, the contour volume is smaller, installation is more convenient and so on. Along with the company own research and development strength promotion, the cause product price also has competitiveness, has truly realized the product high performance-to-price ratio pledge.The standard Switzerland Stone took but the sensor and the transmitting instrument specialized manufacturer, has the science the complete quality control system, may provide the high grade sensor and the transmitting instrument to the customer, the product series including as follows:

Temperature, Humidity, Temperature &humidity and wireless Sensors or Transmitters.
CO, CO2, AQI , etc. Air & Gas Detectors
Pressure ,Liquids ,Flow, Water leakage transmitters and switches.
Infrared, vibration, light transmitters and so on.

Our products are widely used in commercial buildings, laboratories, airports, railway stations, factories, workshops, museums, stadiums and other intelligent building hvac control systems and temperature control of a single electronic device box, cabinets, air conditioning box. In many fields such as communications, automation, water conservancy, electricity, heating, air conditioning, metallurgy, chemical industry, environmental protection, machinery, airports, rail transportation, municipal, water treatment industry achieved the user's praise. The new products are also used in Smart Home and Internet of Things.
GC will make itself a sensor in integrated suppliers and system solutions providers, strive to be benchmarks firms of the sensor industry.